Columbia Association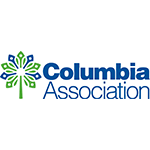 Services Provided: Brand Promise Consulting, Change Management Consulting, Club Concept Study and Standards Development.
"The Columbia Association has engaged Clubintel, Inc. a number of times during the past few years to assist in work surrounding branding, identifying the concept for a new operation, and developing marketing and pre-sales plans for the new operation. In every assignment Clubintel has delivered concise data, insightful analysis, and clear vision and direction. They have done that in the most professional and expeditious fashion and in a way that has shown sensitivity to all of the members of our team.
Mark and Steve are a unique and strong partnership. Both have decades of experience in the club industry. Steve has specific expertise in all areas of operations and Mark is a true marketing expert. The combination is synergistic and effective.
I am happy to recommend ClubIntel, Inc. to everyone in the club industry."
Rob Goldman
Former COO
Columbia Association